With a new season, most people desire some changes in their life. Of course, this also applies to the interior. But how to do everything without resorting to repair, and even in a short time?
Today we share simple ideas for transforming the bedroom to make it more "Instagrammable". Properly made transformations in the interior bring mood improvement, a fresh atmosphere, and new perspectives.
And where, if not in your bedroom, are the changes most noticeable? Here are 10 simple ideas to inspire you to perform a bedroom makeover!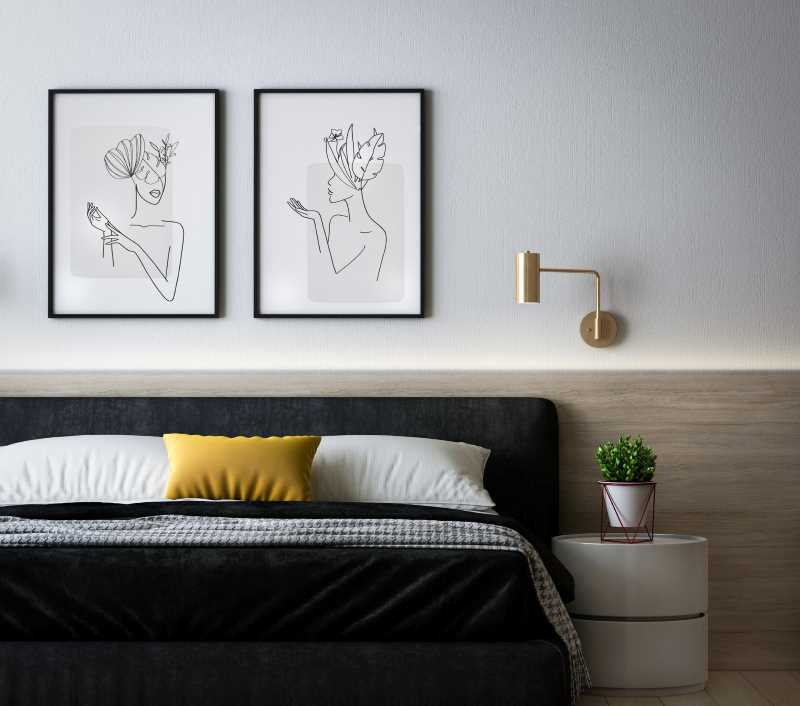 Photo by Kam Idris on Unsplash
1. Changing The Curtains
In spring and summer, it is best to use curtains in cheerful colours. Let them be of a light fabric as if woven from the air, so that the room will become more spacious and lighter. However, the shades should not be saturated in colour, so mint, vanilla, lemon, or cream are perfect colours for your curtains.
2. Decorating The Walls With Bright Paintings
Bold, flashy, delicious! These are the words you will hear addressed to your bedroom if you are not afraid to give it a bright accent in the form of a contrasting pop art picture or painting. However, do not overdo it and keep the balance in the colour palette.
The best place for the picture would be the headboard of the bed — if you leave this space empty, the room may look unfinished, as if it lacks some important detail. Don't miss the opportunity to enjoy a piece of art every day.
3. Replacing The Bed
Choosing the right bed is an important decision, as replacing bedframes a lot can be very expensive. Therefore, choose carefully, because it is not only about the transformation of the interior, but also about healthy sleep, which is more important.
4. Transforming Your Bed's Headboard
If you like the bed, but the soul is still hungry for change, then there is a compromise that will allow you to do without radical methods. Just replace the headboard or add it if it wasn't there before. The wood-panelled version looks very stylish.
5. Hanging A Canopy
Do you want the bedroom to become more cosy, romantic, and mysterious? Then you need a canopy over the bed! It will not only transform the room but also make your sleep more sound.
The canopy is a great way to quickly and effortlessly make your bedroom sparkle with new colours. It will quickly create an atmosphere of privacy and give a certain charm to the space. For the canopy, you can choose any fabric.
Dense material will be especially appropriate in bedrooms where you need to protect yourself from the sun or to muffle external sounds.
On the other hand, light translucent fabric will create an atmosphere of lightness and tenderness. But remember that a four-poster bedroom will appear smaller than it is. And where the ceilings are low, it is better to abandon such an idea altogether.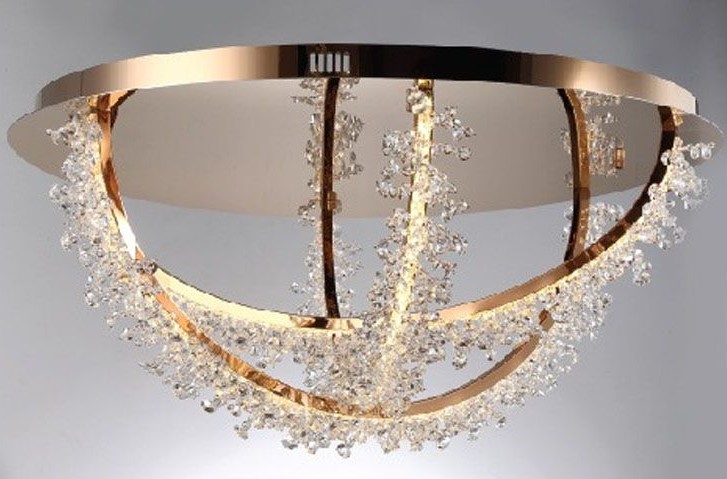 Stellar Crystal LED Ceiling Light from D'Sol Deco. Image from D'Sol Deco

6. Selecting New Lamps
Are you still not tired of this boring chandelier on the ceiling? If so, then take a closer look at more original and unusual lamps.
7. Changing The Bedspread
A small detail in the form of a bedspread can change the look of the bedroom as a whole. This will be especially noticeable if you choose a blanket with an unusual texture, although you can be open on the colour scheme.
8. Adding A Mat
In a single-colour bedroom, a rug can be a necessary bright accent that will enliven the entire interior. It also adds warmth and comfort to the bedroom and serves as a stylish accessory that protects your feet from the cold floor.
9. Decorating With Flowers
Fresh flowers and plants that promote sleep have always decorated the interior. Add them to your bedroom — and the space will come to life in just minutes. Use more than just the window sill, especially if there is enough natural light in the room.
10. Adding Unusual Bedside Tables
It seems to be a small thing, but it can radically transform the interior. Explore completely different nightstands and bedside tables, whether they are different in shape, material, or colour.
Do not exclude fashion trends — such as hanging swing tables, which may not be difficult to make with your own hands.
If it is not possible to change the nightstand, there is a way out. After all, the cabinet is, in fact, the exhibition space of the bedroom, similar to the shelves in the living room, where expensive collections of objects are stored. So change what is on the bedside table and the room will change tremendously.
These tips can be also applicable to a student room if there is enough space. It is very important to feel cosy while studying.
Appropriate interior helps you to feel good and makes it easier to focus on memorizing things or doing writing assignments. If academic writing is still an issue, students can get help from a professional essay writer service.
Renotalk is the leading home & living platform that connects a thriving community of property owners with reliable interior designers, contractors, brand owners, and product merchants who offer a wide range of home improvement education, services and deals to make the building and designing process easier, more exciting and more affordable.