Interior design has recently become more popular. In fact, the pursuit of beautiful homes is no longer limited to traditional interior styles anymore.
There are already many different and new styles being incorporated into today's interior designs. The romantic French style, the luxurious European style, the relaxing Mediterranean Sea style, and more have received much attention and love from fans around the world.
From the most basic renovations up to the more complex ones, interior design styles may vary. We no longer need to travel overseas to experience something new and exciting because we can research and incorporate such styles into our own home.
So, do you know which interior design styles are the most trendy in 2020?
What are your favourite interior design styles?
Here, we will take a look at the 10 most popular interior design styles. Why not read on and find which style suits you the most?
– ASIAN ZEN –
The Asian Zen design style will be nice for you if you like your interior to be minimal but layered. The Asian Zen interior is seen as a minimalist interior furnished with natural materials and light. The Asian Zen style will thus give you a sense of tranquillity and calmness.
Image via Google
– CHINESE –
The Chinese interior design sometimes incorporates the Feng Shui way of design. Feng Shui is believed to bring health and happiness to the Chinese community. Chinese-styled interiors normally include traditional Oriental furnishings or decorations such as Chinese paintings, palace lamps, purple clay wares etc. Touches of red may also appear in the Chinese design style.
Image via Google
– FARMHOUSE –
The modern farmhouse style can be your home's if you favour these few elements: warmth, relaxation, and practicality. The blend of Western country elements with minimal, Scandinavian, and industrial touches (as well as the combination of high and low contrasts), makes this interior style perfect for anyone, especially for a growing family.
Image via Google
– FRENCH COUNTRYSIDE –
The French countryside design style is inspired by the actual French countryside. Neutral colour palettes and wooden patterns are used to bring out the natural feeling and overwhelming elegance associated with the romanticism of the French. This style is well-loved for its balance of beauty and comfort.
Image via Google
– INDUSTRIAL –
The industrial style is also known as industrial chic. The inspiration for this style comes mainly from industrial sites and old factories. The aesthetic of this style is very unique and it encourages the combination of old and new. This style may be seen as exclusive due to its apparent mandatory use of concrete textures and patterns, but it is surprisingly also accommodating of experimental and playful design methods.
Image via Google
– JAPANESE –
The Japanese style has thousands of years of tradition backing it. As its name entails, Japanese culture is strongly incorporated into this style. Green plants like bamboo or bonsai (which show the Japanese community's respect of nature) and elements of wood are often used for this style. Japanese style is also noted for its use of natural lighting and open spaces.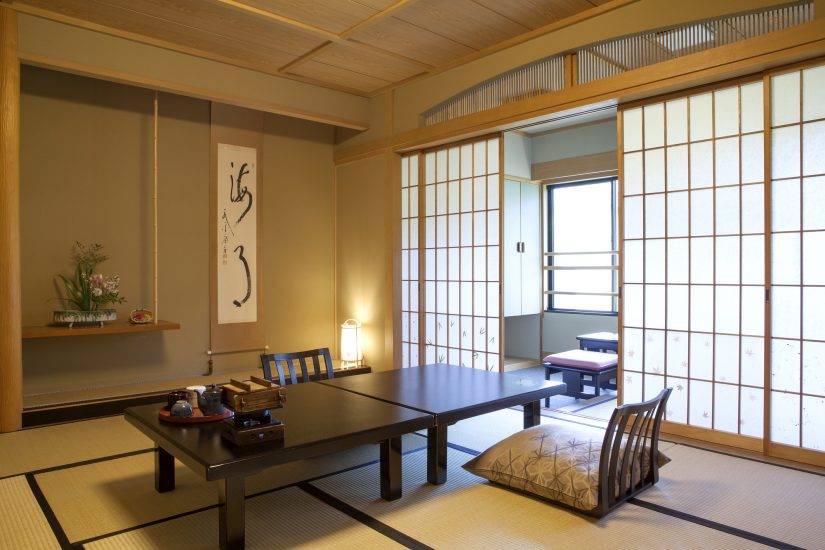 Image via Google
– MEDITERRANEAN –
The Mediterranean interior style originated from countries north of the Mediterranean Sea, including Spain, Greece, and Italy. The Mediterranean style has unique aesthetic characteristics, using natural pastel colours and paying attention to space collocation. With this style, every inch of space is fully used, integrating decoration and application and not stinging on design elements. This creates a space that exudes nobility while letting you enjoy the refreshment of the blue sea and sky.
Image via Google
– MINIMALIST –
The modern minimalist style is the leading interior style when it comes to creating a clear and open space. Minimalist furnishings, accessories, and decors are often without excessiveness or flamboyance. Simple and functionality will always be the key to the minimalist design style.
Image via Google
– MODERN –
The modern interior design style is usually associated with clean and clear lines, simple colour palettes, and solid materials such as glass and metal. Sparks of colour in the modern style are also common. Simplicity and smoothness are the signature traits of modern-styled interiors. Highly decorative or exquisite accessories are rarely used in this style, as it is a fuss-free and common interior design style.
Image via Google
– SCANDINAVIAN –
This style is inspired by the simplicity of life in Nordic countrysides. The Scandinavian interior style has some well-known characteristics such as the use of natural elements, its sculptural influences, and also the functional furniture. An all-white colour palette is also common in Scandinavian-styled interiors.
In conclusion, each interior design style has its own aesthetic and set of distinctive furnishings, so we hope this article has helped you learn more about interior design and how each style can work for your living space.
Renotalk is the leading home & living platform that connects a thriving community of property owners with reliable interior designers, contractors, brand owners, and product merchants who offer a wide range of home improvement education, services and deals to make the building and designing process easier, more exciting and more affordable.