When it comes to installing lighting fixtures inside your home, don't use the same kind of lighting throughout the entire area. Different parts of your home need different styles of illumination, so here's what you need to know about lighting up specific spaces in your home.
1. Cove Lighting
If you love gentler hues lights and spacious-looking rooms, cove lighting will be the best choice for your home! It is the type of light that is built in the ceiling and reflects its lights indirectly to the whole room.
Cove lighting is generally used in the centre of the living room, lounge room, hosting room, and bedroom where less light is required. It does not give off strong luminance, is less bright, and has less intensity which makes it comfortable for the eyes.
One of the leading cove lightings from the LED HAGA profile series can be easily mounted on the ceiling without building a false ceiling. It is an instant cove lighting that reduces costs, time, and unnecessary pollution or dust.
It provides the best solution for those who love minimalism, efficiency as well as contemporary aesthetics that fits perfectly with every single mood of the room.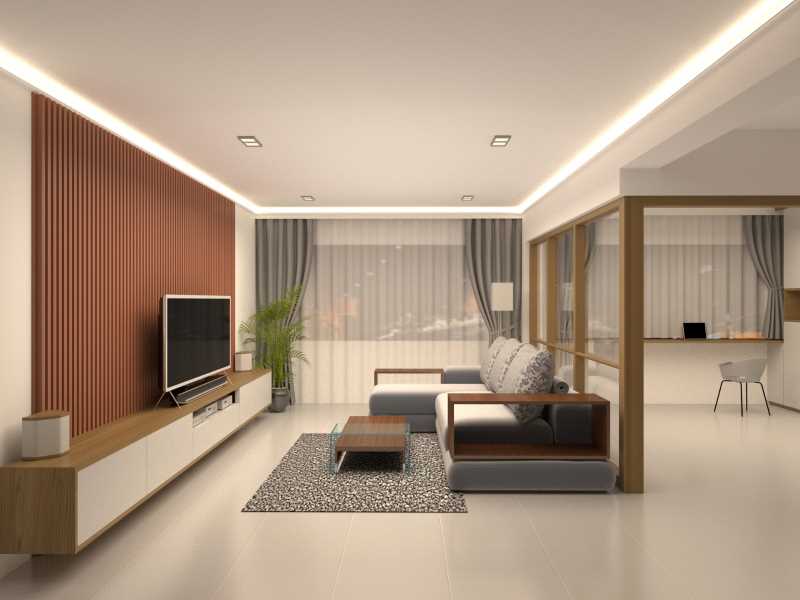 Image Credit: Illuminating Asia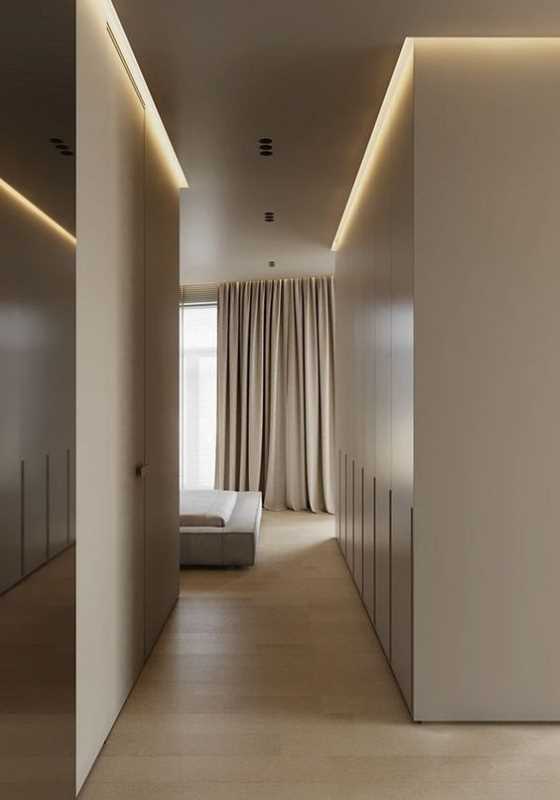 Image Credit: Pinterest
2. Recessed Lighting
The most classic and ideal lighting for all types of buildings, may it be your home, home office, commercial office, or real estate building use.
Recessed light is known as lighting that is installed within a false ceiling. Consider the classic Chandelle LED recessed light series, made with a high-end sophisticated design and workmanship to achieve a luxurious lighting ambience.
Its high-quality LED chips provide pure light colours with excellent colour consistency for better glare control.
Various colour temperatures are available with the dimmable function: light white, warm white, and yellow. The multiple beam angle, frame or frameless, and adjustable function are optional to meet the lighting requirements of different scenes and desired objects.
Compact, integrated, and precise optical functions, along with superior industrial design, creates the perfect elegant appearance. Its professional design is beneficial to heat dissipation which extends the lifespan of the lamp with higher lumens output.
This provides people with full enjoyment when the desired object is clearly displayed, usually used to highlight an artwork, display, hallway, living room, and wall.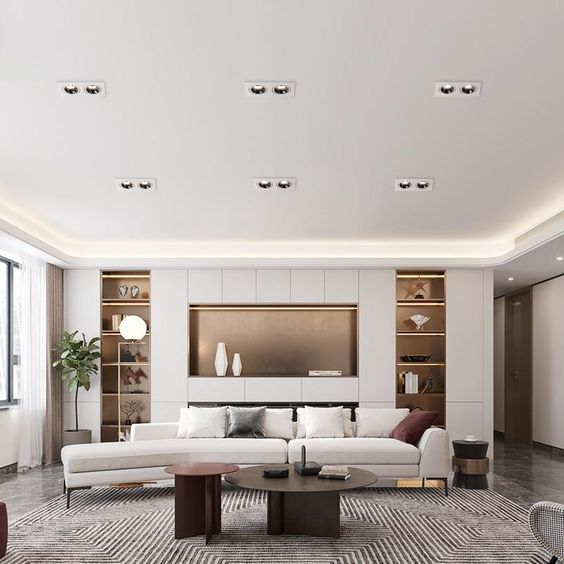 Image Credit:
Davidegroppi
3. Pendant Lighting
When we hear of pendant lighting, we like to think of it as a ceiling's jewellery statement piece which serves as a focal point highlighting the room.
It is known widely as a lighting fixture that hangs down from the ceiling with a metal cord or chain. Pendant lighting comes in various shapes and sizes. There are stand-alone sculptural pieces like chandeliers and multi-downlights that are hung together.
It is meant to be the centrepiece of attention in any given space. Choosing pendant lights can be fun as different designs will give off a different mood and aesthetics to the ambience.
Appropriate lighting design expresses your character and adds personal uniqueness to your home. It also improves the standard of living to cater to your individual needs and evoke your emotional aspects to the space.
Ambience and functionality; that's when the architecture of the lighting itself combines with different levels of luminosity through dimmable functions. Imagine getting to control the ambience through lighting, it is such an incredible in-house experience!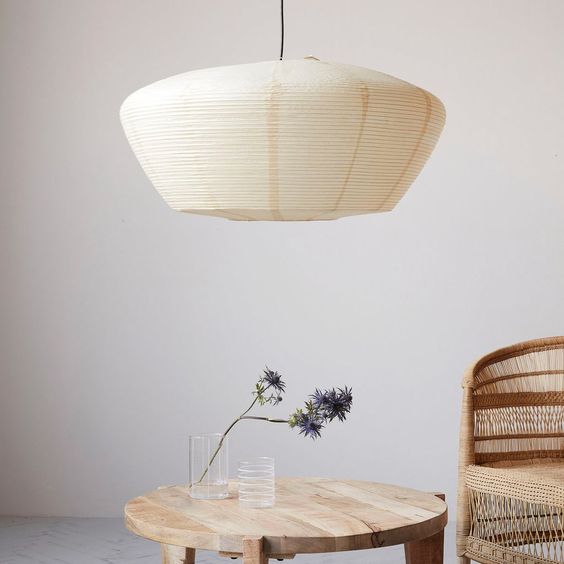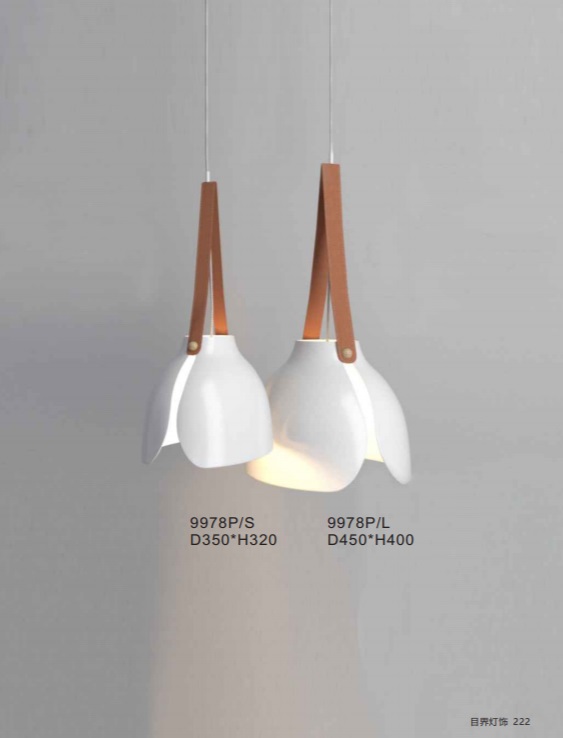 Image Credit:
Illuminating Asia
4. Smart Lighting
Thinking of improving your home? Smart lighting may be the very first step! The utilisation of smart lighting has been widely used nowadays in homes as well commercial buildings to create effectiveness and efficiency. Save time, save costs, and save energy.
Smart lighting can be automated in different ways: voice commands from phones, tablets, or smart devices; remote control, or smart switches. You have the ability to control the intensity of the lights with dim function, colour changing options, and many more!
Smart lighting is more than just buttons, motion, switches, and voice commands. A new technology called HEATSIG is one of the future-proofed technologies that detect human presence through heat and temperature.
Unlike other technology, it shows accurate human data automation even when they are motionless. With this new technology, it increases life quality and competence, making life easier for a better home and space.
With just one touch on the screen, HEATSIG is an excellent choice for a smarter yet cost-efficient home.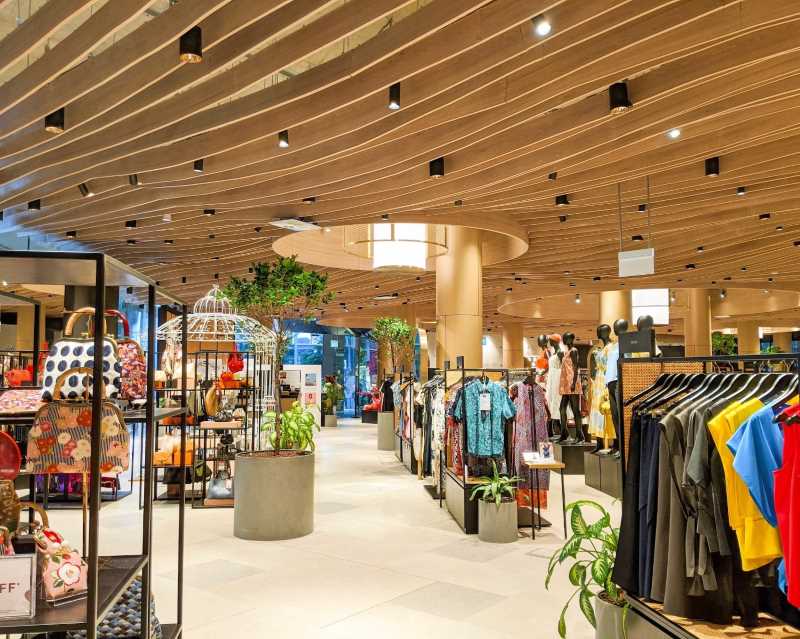 Smart Lighting at Design Orchard. Image Credit: Illuminating Asia
Things To Note:
1. Define the mood of your interior. Choose the lighting fixture that best caters to the aesthetic.
2. Do not over-cater your lighting preferences and lighting points. It is best to get a lighting consultant to get the work done.
3. Get the best yet cost-efficient electrical mapping from a lighting consultant: Illuminating Asia! Most households experience lighting problems after a few months of renovation and realize they have unnecessary lighting points. Therefore, it is best to approach the lighting professionals to solve the problem first to be safe than sorry.