Money makes the world go around. It takes a special place in the business world as well. An entrepreneur cannot just squander but instead make up the mind for the right decision.
When it comes to creating a work area, it is vital to provide a pleasant atmosphere for business effectiveness. It helps to increase customer flow, attract partners and boost their trust. How to save money and make the office interior on a small budget?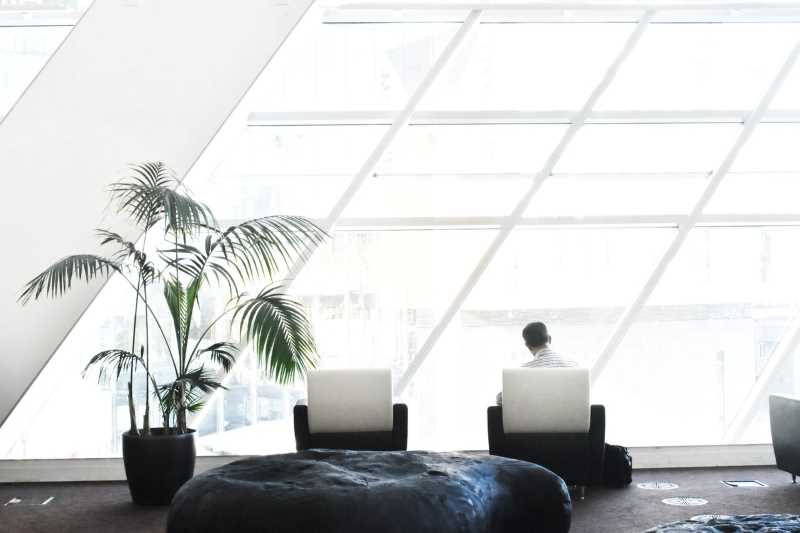 Photo by Eunice Lui from Pexels
Prepare and Plan
The office plan depends on the following factors:
1. Number of visitors;
2. Number of employees;
3. Location;
4. Lease term
If clients rarely visit the office, there is no need to make expensive renovations in the office. You do not need to order an individual project and complex decor. It is enough to paint the ceiling, lay an inexpensive floor, and paint the walls.
If your small business office services involve communicating with customers, you can invest a little more funds. So, choose materials that are resistant to abrasion and mechanical impact:
● Floor. Get porcelain stoneware or laminate;
● Ceilings. Make a suspended ceiling. It has good sound insulation and is convenient to mount spotlights in it;
● Walls. Add photo wallpaper with a protective coating.
Spend Wisely
When it comes to finishes, wall coverings, furniture, etc., choose your expenses wisely. You can set finishings that are easy to modify at a low cost. The low-priced market should be there. Classic style furnishings will stand the test of time, but you can change them quite easily.
For flooring, take into account maintenance costs and what happens when your lease expires. Real estate blogs say that if you are laying stones, you may have to tear them up when you move if you take your space in Category A ended up with the owner. Besides, you should put it back before you go.
You can change mats pretty easily by using jacks to rise desks. There is no need to have a monochromatic carpet throughout the space.
For example, the BBC has some pretty amazing carpet colour schemes. You can implement the idea by having carpet walkways around the office to break up space and take all the heavy traffic. Besides, it is not some kind of an irreversible decision.
It depends on which type of business you are. If you are a technology business, you may want to change and change quite quickly. If you are a money manager, maybe you do not want to be too far-fetched.
Lighting
Proper lighting while setting up office interiors plays a major role in the design of office space. The quality of the light is paramount and ample sunlight can improve workplace productivity. People are more effective when they have access to natural daylight. They are happier and think more creatively.
To get started, you need to clearly define the number of employees who will be in the room at the same time. You can come up with stylish interior solutions through the proper use of light and colour.
It is worth seeing how different zones in the room are pictured out in the photo. There are plenty of them now. Thus, it becomes clear that the same interior with different lighting solutions will acquire a different image.
If the office is decorated using a warm colour scheme, then the shade of cold lighting may be a huge mistake. The use of one or another type of illumination directly depends on the type of business being run.
So, for a factory office, bluish lighting combined with a cool tint of the walls would be the best solution. This will emphasize the authoritativeness of the environment and add to a better discipline development.
In contrast, a creative atmosphere is achieved by using warm colours in the lighting and interior design. If you own a creative office small business, do not take a basement. Or else, get ready to spend big bucks. You can use the light for creating characteristics with the wow factor.
Flexibility
Above all, consider flexibility. Your task is to develop a multi-functional space. Consider the change that occurs very quickly in a small organization. Stationary spaces and bulkheads take up a lot of space and are expensive.
It is really important to ensure that you have a robust technology platform in place. Wireless technology can free up the way you use space.
Employee's Profile
You also need to think about the environment you create when hiring. What does your space mean to you as a company? There are many people with massive skills shortages. This makes it important to attract the right people. Once you have won their alliance, your space should assist in keeping it. It must meet their requirements.
Consider which age profile you are looking for. The Y and Z generations appreciate things like showers, bike racks, near subway stations. This is perhaps less important for the baby boomers.
Generations Y and Z recognize the importance of greening. Plenty of smart owners create spaces for multi-tenancy startups where you can share meeting rooms, common facilities, and even restaurants. This makes it possible to have less space.
Entrepreneurs, who have decided to set up a small business office, are short of time and not necessarily property experts. However, you should devote the majority of your budget to technology, quality furnishing that offers flexibility and liberty, illumination, and comfort that make people gratified.
~
Author Bio: Nancy P. Howard has been working as a journalist at the online magazine in London for a year. She is also a professional writer in such topics as blogging, IT and marketing.
Renotalk is the leading home & living platform that connects a thriving community of property owners with reliable interior designers, contractors, brand owners, and product merchants who offer a wide range of home improvement education, services and deals to make the building and designing process easier, more exciting and more affordable.