Renovations are a great opportunity to improve or repair things in your rental apartment.
You don't have to wait to move out or break the bank. Instead, you can transform the place where you live now.
There are some simple tactics you can apply to make it look like a new place. You can make small or big changes depending on the effect you want to create, your budget, and the area you choose as follows.
1. Living Room – Rearrange The Furniture
The most remarkable way to make some changes in this area is by rearranging the furniture. The results will surprise you. Most importantly, you won't have to spend any money on it. Also, you can move the pictures and any other thing you have in there.
At this moment you can opt by following a particular style of décor or follow a trend. For instance, some people opt for using Feng-shui and move the furniture to fulfil its rules. Others opt for exchanging things from one side to another.
You can also remove a piece like a table or a chair to create more space. When you rearrange the area in the future, you can include it again.
2. Bedrooms – Paint The Walls
Creating a new look for a bedroom is easier. There you can take some risks because it is a private area. However, you must watch carefully so that it remains cosy and comfortable.
Nowadays, one of the most popular ways to look new is to paint the walls. That might include a new colour for the entire wall or adding a design with figures.
Also, if the bedroom is big enough, you can rearrange its elements. Another simple but powerful way to change is to focus your efforts on the bed. To do so, you can change the bedspread, add some new pillows and cushions, and match them all with new curtains. This will make it look like a new bedroom.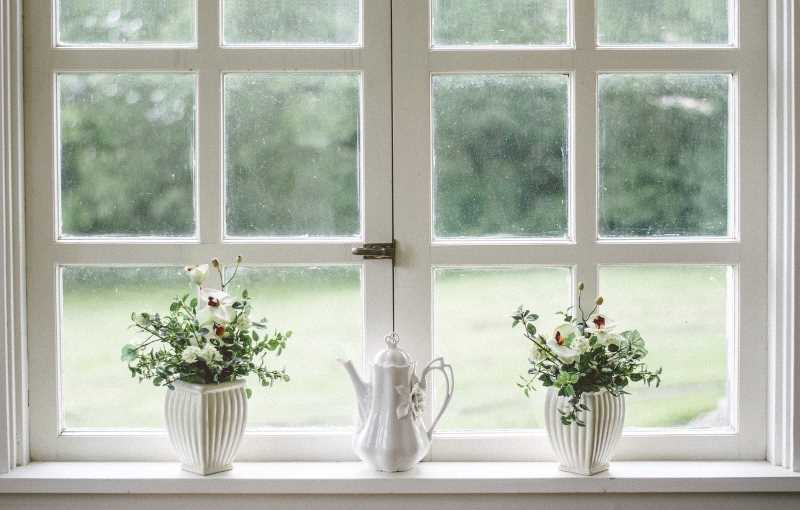 Image from StockSnap from Pixabay
3. Kitchen – Change The Details Of Cabinets
In general, kitchens have limitations to make changes. Firstly, they have appliances specially measured for specific areas, like the microwave and similar. However, it is still possible to make some changes to refresh it.
You might start by changing the pull of the cabinets. Then, continue with the curtains, if any. If you have painted walls, you can change the colour. You might also add some plants.
And, if you have a small table for breakfast, you can change the table cloth. Here you can play with the colours as the main factor.
For the messy cook or master chef, an apron is a nice touch, even to your wardrobe it can make the novas cook look like a professional chef.
In order to grow your spices and not go outside every time, you can grow your spices indoors, by simply making use of LED grow lights, which compensate for the natural light.
4. Bathrooms – Replace The Shower
Bathrooms also have limitations due to their size and because most of the pieces are not removable. However, some details can make them look fully renovated. You can start with a shower replacement. This will not only make it look new but you may feel better when you take a shower.
The market offers fantastic showers that include massage functions, different temperatures, and different pressures to expel the water. And their appearance can combine with any décor because they come in different colours, sizes, and materials.
If you have a basket to put your articles like soap, shampoo, and similarly, you can replace it too. In addition, the exterior pieces of the bathroom to hang up the towel or the toilet can be easily replaced too.
Lastly, if this is all too much for you to achieve, you might consider seeking help from remodelling contractors.
If you need design advice and a unique look for your rental flat, you can also hire or get quotations from interior designers. 
5. Balcony – Bring In New Elements
Balconies are an amazing place to relax and to welcome friends. Some people add barbecue equipment and have fantastic celebrations there.
To renovate this space, you can opt for adding some new plants. Also, you can change the seats in the most creative ways. That may include hanging a hammock or adding floor pillows as a seat. Your friends won't recognize the space when they enter again.
Final Words
You can change the look of an apartment with little details. The possibilities are endless because the market offers a wide range of products. They allow you to carry out a shower replacement, paint a wall, or change your furniture most easily. And you don't have to do it all at once.
Renotalk is the leading home & living platform that connects a thriving community of property owners with reliable interior designers, contractors, brand owners, and product merchants who offer a wide range of home improvement education, services and deals to make the building and designing process easier, more exciting and more affordable.