When selling your home, the first impression it makes on your buyers makes all the difference. Rather than focusing on the aesthetics, a house shopper looks into the overall functionality of the space.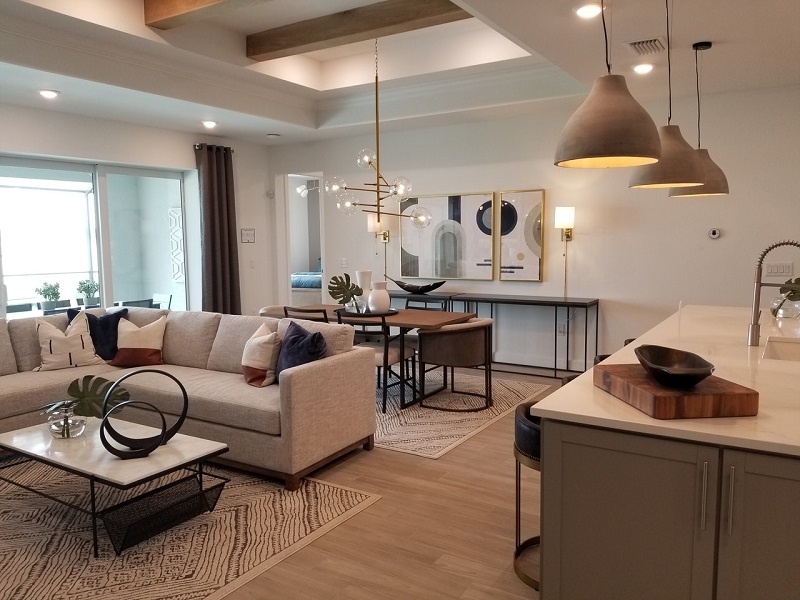 Photo by Christopher Moon from Pexels
As a property seller, you should help the buyers perceive the potential of the space in a way that appeals to them. By staging the right way, you will increase the value of your home and sell it more quickly. While decorating your interior is more about personal style, the objective of staging is to accentuate its features and practicality.
So, here are eight decor tips from home staging experts that will do their magic in helping you present your property on the market in its best light.
Photo by Max Vakhtbovych from Pexels
Expert Home Staging Tips to Illustrate the Potential of Your Property
The term staging comes from setting up a scene for a movie or a theatre play. Thus, in the most literal sense, staging your home for sale presents what your potential buyers want to see.
However, there is a significant difference between styling your home to look amazing and using decorative elements for staging purposes.
When selling your home, your primary focus should be convincing the viewers that they are getting a lot of functional space they can easily turn into their dream home. Of course, this means decorating it to their own taste and their own lifestyle preferences.
Therefore, home staging experts recommend keeping the decor simple and tasteful. The main sales point of your home should be ample space, so keep visual clutter at bay. Take your lead from the following decor tips from home staging experts and nail the right picture.
1. Less Is More
We all have personal tastes, and you cannot be sure if yours will appeal to the larger pool of buyers. So, even if you are regularly complimented on your interior design style, keep it simple when selling your home.
Decluttering and depersonalizing are the two most essential steps of every staging project. Too many decorations on bookshelves and coffee tables detract attention. Besides, they give the space a cramped feeling. Thus, stow away all excess items, and stick to a few centrepieces that blend in tastefully.
Photo by Max Vakhtbovych from Pexels
2. Brighten Up The Space
The vast majority of homebuyers prefer a place with lots of natural light. So, make sure you remove any obstructions preventing the sunlight from coming into the living space. These can be window treatments or heavy drapes.
A great way to amplify the daylight in your home is to add mirrors. They reflect light and make the space appear brighter. They also create more visual space.
Additionally, use multiple lamps and other sources of light to decorate the room. Illuminating the space will help you showcase its best features and positively impact the perception of your house shoppers.
Photo by Max Vakhtbovych from Pexels
3. Update The Furniture
Bulky pieces of furniture make small spaces feel suffocated. Renting furniture for staging purposes is quite common. And, it is inexpensive too.
Besides, damaged furniture with scratches and cracks renders the entire place a beaten-up feel. A well-maintained home is automatically more attractive for buyers and investors. Hence, update the furniture, and place it strategically in each room. With just a few pieces, you can effectively define the intended purpose of each room.
4. Add A Fresh Coat of Colour
About half of the property selling success is achieved when potential buyers visit the place in person. So, apart from writing the perfect description, you need to present a neat and tidy space.
One of the most effective decor tips from home staging experts is to refresh the paint of your walls. A fresh layer of paint will breathe in new life and make them appear clean and crisp.
The best way to go about it is by keeping the colour neutral. You may paint one accent wall in a soft pastel tone that matches the rest of the interior to create a harmonious synergy of the entire space.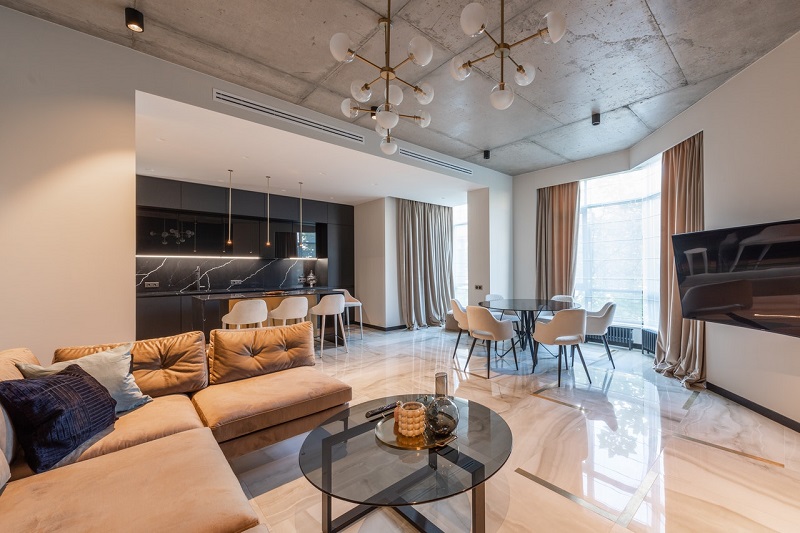 Photo by Max Vakhtbovych from Pexels
5. Play It Safe With Colours
Neutral colours are the safest bet when it comes to setting up your home for sale. This refers to large elements, like sofas, tables, and other furniture pieces. Brown, off-white, camel, biscuit, nude, and the like have a warm undertone that feels inviting.
To add more personality to the space, consider a splash of colour. This can be through pillows that match the tint with other centrepiece decorations, such as a vase or a clock. With this, you give the space a more comfortable feel and make it more memorable.
6. Use Fresh Plants
A great way to make a positive first impression and bring life to your home is to incorporate natural elements in your staging decor. You can place a small potted indoor plant on the kitchen counter or a larger one in an empty corner. And, of course, with fresh flowers in a vase, you cannot go wrong.
Plants render a stylish appeal to your property and make it feel complete. Therefore, boost the attractiveness of your home, and make good use of this one, along with the other decor tips from home staging experts.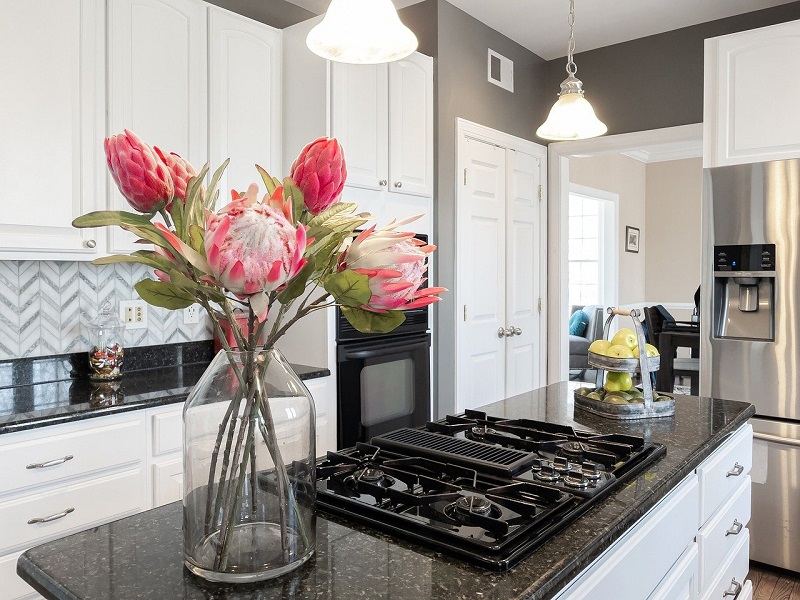 Photo by stallinglama from Pixabay
7. Inviting Scent
Scents evoke emotions. So, when showing your property to potential buyers, make sure that you let in plenty of fresh air in the room, first and foremost. You may invest in a scented candle to create a pleasant ambience and that extra bit of inviting comfort.
8. Bathroom Essentials
Details matter. And as one of the essential areas of every home, the immaculate presentation of your bathroom will surely add a few extra points to your home shoppers' buying list.
So, place a few items that will create a relaxing spa vibe. A chunk of eucalyptus-scented soap and a few decorative elements are sure to make a lasting impression.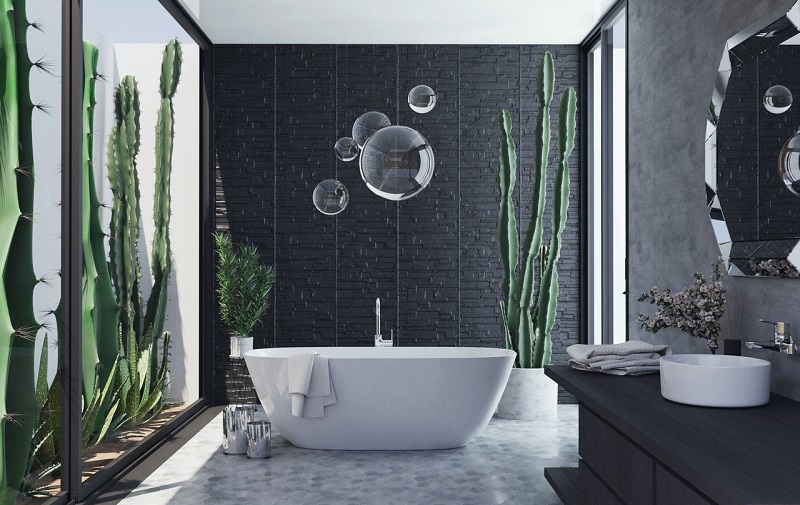 Photo by Carlos Montelara from Pexels
Decorating Your Home On A Budget
Market research shows that staged homes sell faster and at a better price. Withal, if your budget allows, take assistance from home staging professionals.
When it comes to decorating your home, low-budget solutions can work out as well. These are especially effective when moving to a new place excited about unleashing your creative side.
Final Word
The art of home staging is an entire branch in the real estate domain. With a good creative idea and some investment on your part, setting up your home for sale with minimum professional assistance is a feasible concept.
So, take your lead from the aforementioned decor tips from home staging experts, and secure a premium for your property sooner rather than later.
Renotalk is the leading home & living platform that connects a thriving community of property owners with reliable interior designers, contractors, brand owners, and product merchants who offer a wide range of home improvement education, services and deals to make the building and designing process easier, more exciting and more affordable.