If you're often abroad or buying a home in another country, you've probably wondered about long-distance house remodelling and how to make it work.
Luckily, you'll avoid living in a construction zone, and once the project is done, you'll be able to move in stress-free in a comfortable home renovated per your own taste.
For a successful process, you'll need to find the right contractor, have a plan, and an excellent communication system.
Photo by Nothing Ahead from Pexels
Choose The Contractor Wisely
When it comes to long-distance house remodelling, choose a highly experienced remodelling company. You need a reliable renovation contractor that is licensed and insured. It's crucial to trust them and rely on them to do the work when you're not around. Hence, meeting and interviewing them before hiring them might be necessary.
Check the contractor thoroughly before signing a contract, paying particular attention to their portfolio, references, and online reviews from previous customers. Check if they completed the type of work you want to be done before. Their portfolio should be diverse in styles but consistent in quality.
The best option would be to hire someone you already have experience with or someone who has a recommendation from your family and friends.
Some people choose to hire a whole design-build team, including:
They take care of planning, designing, building, and overseeing the project. An architect will develop a plan, create drawings, and obtain necessary permits. Therefore, you'll be sure not to overlook any significant structural or legal elements.
A contractor will create non-structural designs, source materials, and products. A qualified building crew does the big part of the job while the project manager oversees the project instead of you and deals with potential issues. A design-build team will usually tell the house remodelling costs before the project begins.
Know The Plan And The Timeline
Create a to-do list and a detailed plan together with a contractor. A contractor should give you a plan and schedule for the repairs and upgrades. Be sure to provide them with pictures and websites to better understand and visualize the interior design you have in mind. Walk through the house and create a to-do list together with them.
Discuss the finishing date, and be sure you know exactly what's supposed to be done and when. Also, if you have a strict moving deadline, be sure to notify the renovation team on time to adjust the whole schedule according to that date.
The contract should include the timeline of the major renovation milestones such as demolition, framing, electrical/plumbing, installation, drywall, etc. Make sure to include communication expectations and payment deadlines in the contract as well.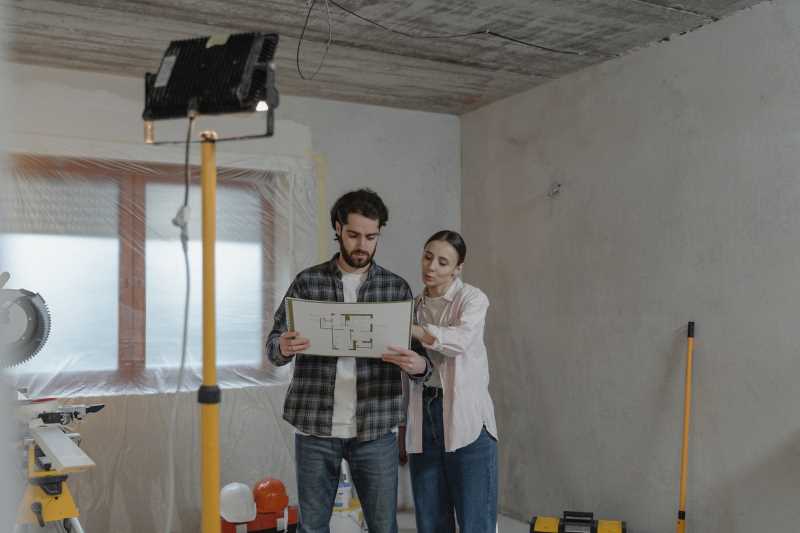 Photo by Tima Miroshnichenko from Pexels
Decide Before You Go
Order all the necessary items before you leave the area. That may include:
Flooring

Doors

Cabinets

HVAC

Fixtures

Sinks

Toilets, etc.
The materials should arrive at the remodelling site before your departure.
Check-In Regularly
Since you're not going to be able to oversee every step of the remodelling project in person, you need to set up easy ways to communicate remotely. Also, set the schedule and decide whether you'll check in daily or weekly. Agree with the contractor to send you the photos of the progress regularly via e-mail.
Whichever the communication method is, be sure to check the progress at the construction site frequently. Don't forget to oversee how your kitchen or bathroom remodelling is going. Require photos from several angles of different rooms and areas.
A video call is also a great option to keep up with all the steps in the process. With Zoom and other applications, that shouldn't be a problem. When you know exactly what is happening in your new home, that will give you confidence that the project is being completed the way you want.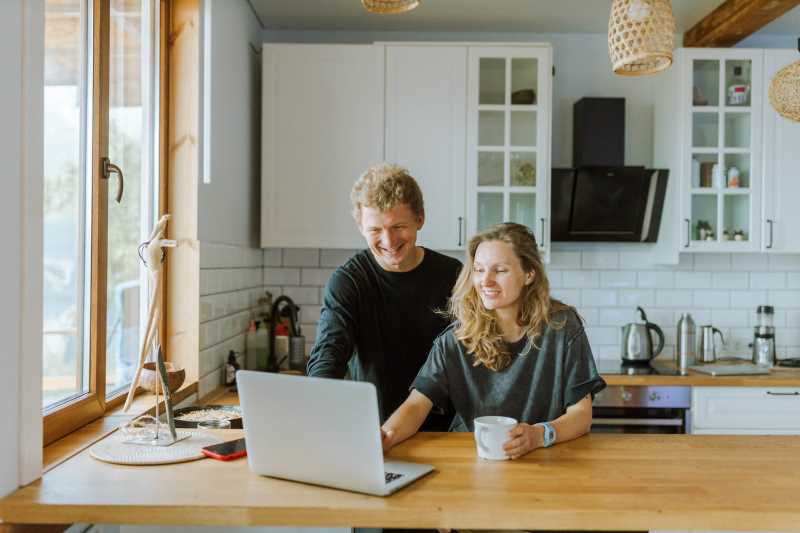 Photo by Anastasia Shuraeva from Pexels
Don't Stay Away Too Long
Talking on the phone regularly, receiving photos, and having video calls is fine for keeping you in the loop. However, you should pay an on-site visit as well to be sure that the job is moving along successfully without delays or issues.
In case that something goes wrong, you should be informed and consulted about the next steps. If there is no possibility that you visit now and then, at least organize that someone who you trust does. Again, it can be a family member or a friend that lives nearby (or someone trustworthy who can arrange to take that trip and make a visit instead of you).
However, you should be present around near completion time, so you'll be able to ask for any last-minute fixes.
Stick With The Plan
When you make an initial plan, ensure it is something that you want and something that will be an excellent long-term solution – no matter if it is the minimalistic design, boho design, or anything else.
Try not to make any change orders along the way. For example, once they start painting, don't suddenly change the colours of the walls.
Once the project begins, any additional changes will add to the expense of the remodelling project. They will slow down the progress as well.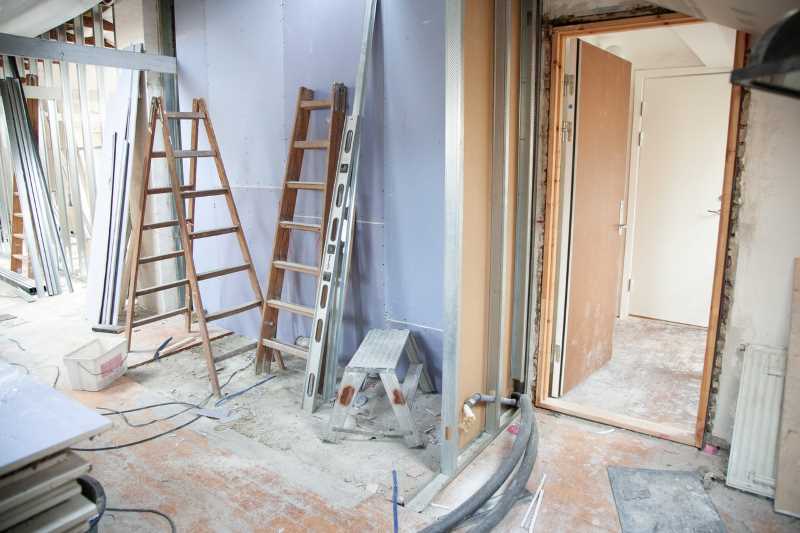 Photo by Rene Asmussen from Pexels
Ensure Everything Is Ready Before Your Moving Date
Once the long-distance house remodelling project is done and your dream home is ready, you should be able to move in without being worried about walking into a dirty construction site.
The large majority of renovation teams offer site clean-up as a part of their finishing process. Check if this service is available, as it will make you much more relaxed on a moving day.
Change The Locks
There are many advantages of renovating before moving in and renovating the home remotely, but there is something you must do right after. No matter how trustworthy the contractor and the whole team of workers were, remember to change the locks. It won't cost much, but you'll be sure you're safe and secure.
Final Thoughts
The secret to a successful long-distance house remodelling is a detailed renovation plan and clear and frequent communication. Having a contractor who communicates well is vital.
Once your wish list is transformed into a dream home, it will all be worth it; you'll be happy to move in, decorate your new place and finally enjoy it.
~
Author Bio: Kathlyn Rogers is working as an operations manager for Peasley Transfer & Storage. She is also a freelance writer who had two long-distance house renovations in the past 10 years. Despite the constant stress, everything went well both times and the results were even better than expected. She wrote this article from her own experience, to encourage and advise people who will be going through the same things.
Renotalk is the leading home & living platform that connects a thriving community of property owners with reliable interior designers, contractors, brand owners, and product merchants who offer a wide range of home improvement education, services and deals to make the building and designing process easier, more exciting and more affordable.