Finding a suitable home in a big city might seem like an impossible thing to do. When you find an apartment that you like in a location that suits you, you might have an issue with space. However, you shouldn't give up on the idea of having your cake and eating it too.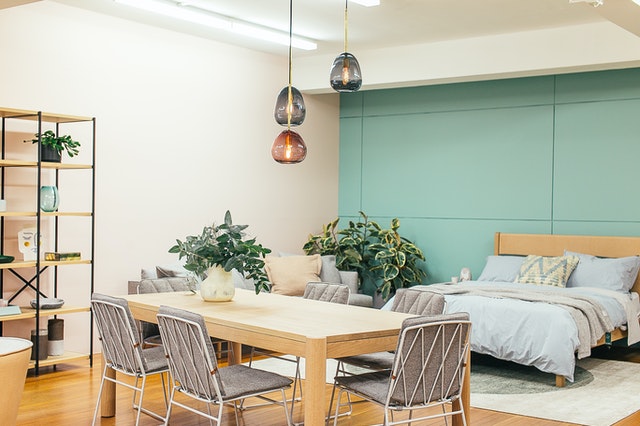 Photo by Rachel Claire from Pexels
Small apartments might have some charm, but you need space to store all your stuff. An excellent way to solve this problem while enjoying the perfect location of your new home is to choose smart furnishing ideas. Read along for some of the most adored space-saving furniture ideas for your home.
Find Your Perfect Place and Make It Your Own
The first thing most people do when they move into an apartment is to rearrange the furniture a couple of times to get the feel of the room. It probably wasn't easy to land your dream apartment in the city, so you deserve to enjoy it to the maximum.
The good thing about small apartments is that you can decorate them more quickly than a large house with too many rooms. Another advantage of an apartment is that you will probably create a homier vibe more easily.
Even though you might be content with the layout and what you can achieve with a few decorative pieces, there's always the issue of space. Studio apartments are among the most desirable types of spaces as millennials like an open concept.
However practical and modern your new studio apartment might be, living in a small space is challenging. With years, the amount of stuff we own only multiplies. Therefore, finding ways to store them sometimes requires a bit of creative thinking.
List of Space-saving Furniture Ideas For Your Home
We are spending so much time inside our apartments now that we need the place to serve multiple purposes. Some of us are working from home, some raising a family, others moving in together for the first time. The need for some extra space to store our belongings is what we all have in common.
A good thing about living in a big city is that you have access to all kinds of solutions. You can still feel comfortable in your small apartment and keep all your things well organized and well-kept. Here is a list of some furniture pieces that can transform into space savers:
● Beds with built-in storage
● Minimalistic desks
● Multi-purpose sofas
● Space-saving dining sets
Your Bed Can Be A Great Storage Space
One of the largest pieces of furniture can also be the largest storage area in your apartment. There are many types of beds on the market that can save space and store a few things. One solution is to opt for a bed with built-in storage. Many beds have drawers or a double platform under the mattress. That is a great space to store your bedding, extra pillows, blankets, as well as your wardrobe. If your room is small, this type of bed is ideal.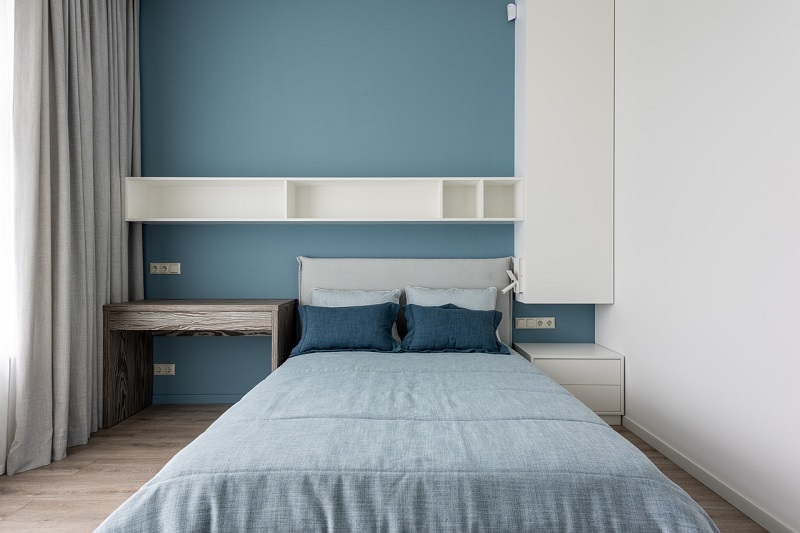 Photo by Max Vakhtbovych from Pexels
If you are a young couple settling in your new apartment and looking for a guide to redesign your home, you should look at inspirational photos of small bedrooms. You will find that low attic beds are a huge hit because of their comfort and convenience. Whichever bed you choose, be sure to incorporate a clever storage idea.
Working From Home Is Easier With A Space-Saving Desk
Minimalistic design is ideal for small spaces. If you are working from your home office, you need a dedicated space to perform your daily tasks. However, living in a small apartment doesn't always leave you enough room for this. Instead, you must be innovative and choose a desk that saves space and has all other essential features.
One idea is to have a floating desk somewhere in your living or dining room. You can use it as storage space as well, for your work-related books and other necessities.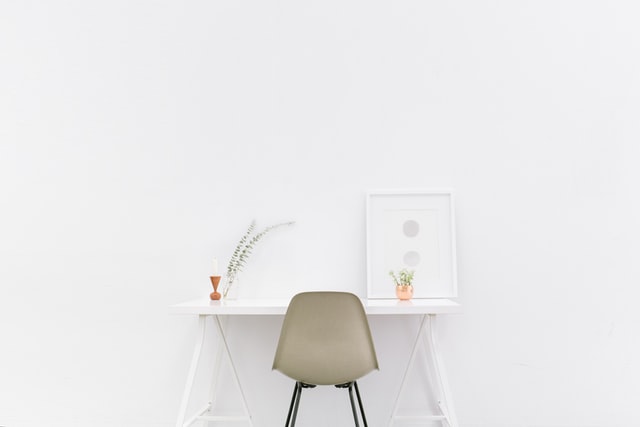 Photo by Bench Accounting from Unsplash
Another great option would be an L-shaped desk which you can put in one of your corners. That is an excellent solution for anyone who has to work on more than one computer screen. We recommend simple, modern, and compact desks with one or two drawers. With a nice chair, it could be a lovely set.
Make Your Sofa The Focus of Your Room
A classic way to use furniture that saves space is to opt for a sofa bed. Not every apartment has a bedroom. Sofa beds are an excellent choice if you live in a studio or share an apartment with a friend. Also, it is ideal for family coming over to visit. There are many types of sofa beds, and you can choose them depending on size and style. They all have in common that they provide a comfortable solution when you fall asleep watching a movie.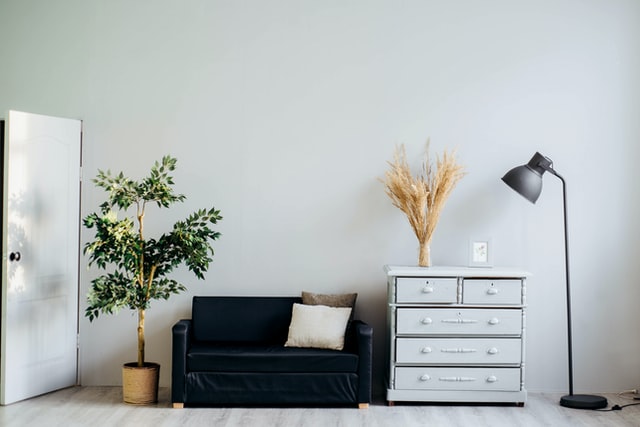 Photo by Alexandra Gorn from Unsplash
On the other hand, if you have an antique armchair from your previous home, it can serve a great purpose here as well. Antique pieces can really tie a modern room together, but you have to be careful with expensive pieces and know how to pack them so that they survive the move to your new home. If you're unsure how to do this, it might be best to leave it to professional movers.
Save Space In Your Dining Room By Choosing Your Furniture Smartly
Dining rooms are where we spend most of our time; they are areas where we eat with our family, share a meal with a roommate, or feed our children. If you are looking for space-saving furniture ideas for your home, folding console tables should be on your list. That paired with suitable chairs can save a lot of space.
When you are having dinner, you can expand the table to accommodate three or four people. In the meantime, you can keep it folded so that it doesn't take up precious space. Make sure the chairs are also foldable.
It comes down to selecting your furniture carefully, and looking out for pieces that have the potential to store – your best bets are beds, sofas, desks, and tables. Sometimes, the best spots for storage may not be obvious at first sight, so continue to keep your eyes peeled.