If you are looking for inspiration to redesign your living space or you simply want to give your home a fresh and in-style look, we got you covered. In this article, you'll find out what the interior design trends that will be huge in 2022 are and why you should incorporate them into your home.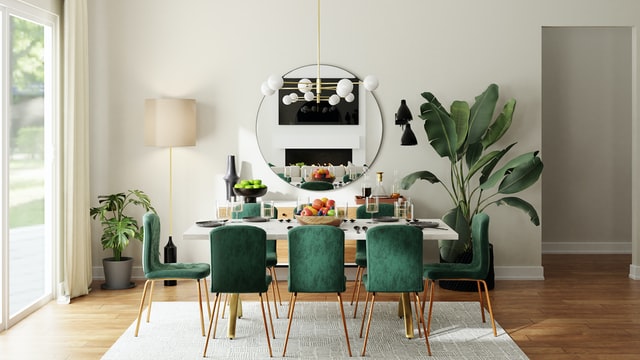 Photo by Spacejoy from Unsplash
Even though they tend to constantly change, many trends that are coming in 2022 are here to stay for a long time. The new year is bringing interior design trends that focus on multifunctionality, sustainability, and bringing natural elements in your home decor. Now let's take a look at what 2022 has prepared for our homes!
1. Natural And Neutral Colours
Natural and neutral colours never go out of style, and you can expect this trend to continue in 2022, too. In fact, it's expected that classic neutral tones will become even more popular then.
People want to turn their homes into relaxing and peaceful environments, so it's not a surprise that earth tones, grey, beige, and brown are favourite choices. You can incorporate them into your furniture or decorative elements.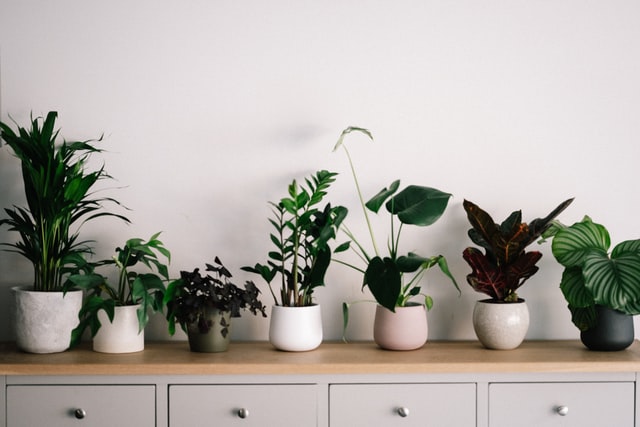 Adding plants is a great way to invite nature into your home.
Photo by Annie Spratt from Unsplash
2. Biophilic Design
In 2022, interior design will be all about connecting your home with nature by inviting it inside. The emphasis will be on creating relaxing and calming environments filled with natural lighting, ventilation, and plants.
Incorporating natural elements into your home decor will also impact your overall well-being in a very positive way.
Here are three simple ways to implement natural elements into your home design:
Add plants as they will help you remove toxins from the air. The best part is that there are plenty of low-maintenance plants to choose from.
Boost natural light by keeping your windows clean and your curtains open. To make your space even brighter, add reflective surfaces such as mirrors.
Use natural materials in your home decor. You can add a stone wall to your living room or invest in wooden furniture.
Another trend that's becoming increasingly popular is sustainability. It's always good to find ways to go green at home, but in 2022, it's also stylish. Take advantage of this trend and help the environment.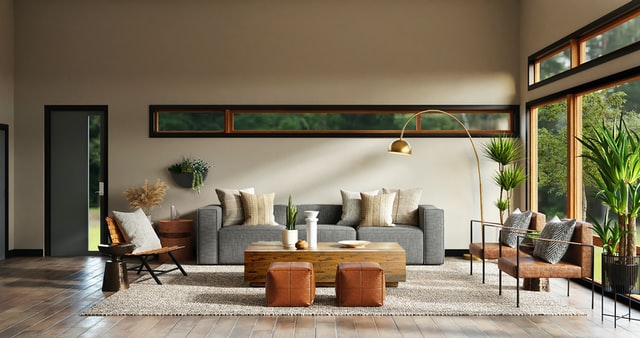 Finding ways to maximize natural light in your home is essential, especially if you live in a small apartment.
Photo by Spacejoy from Unsplash
3. Statement Lighting
You probably already know that lighting in your home has more than just a functional purpose. Proper lights can help you achieve a better home and emphasize its best features. However, in 2022, the accent is on lighting as a decorative element of your living space.
Statement lights are fantastic decorative pieces as they're equally fashionable and functional. You can use them to light up your favourite wall art piece or as a task light in your reading nook.
Statement lights come in many shapes and sizes, so you'll surely find an appropriate fixture that not only looks good but serves a purpose.
4. Curved And Rounded Furniture
When it comes to furniture design trends, one trend slowly taking over the furniture scene is curved furniture. Dating back to the '60s and '70s, this trend took off last year, but it's getting increasingly popular.
Curvy pieces are now everywhere – from mirrors and kitchen islands to statement furniture. Knowing how trends change and tend to come back in style, it can be useful to keep old pieces of furniture that are in good condition. It's highly likely they'll be trendy again, so it's important to safely store them.
To find the best solution, we consulted a reputable moving and storage team from Kokusai Express Japan; they suggested that one of the best options for storing your furniture long-term is renting a climate-controlled storage unit.
5. Return Of Vintage
Many interior design experts say vintage furniture is making a big comeback in 2022. As many people are looking for more sustainable options to furnish and decorate their homes, it's only normal that vintage pieces will be sought after.
More and more people seek ethical retailers to buy from as they produce high-quality products that can last longer and remain in good shape.
This is not just good for your finances, but it's also mindful of the environment. You can find vintage pieces anywhere. Check out your local thrift shop, visit flea markets, browse online, etc.
6. Multifunctional Furniture And Spaces
Another interior design trend everyone looks forward to in 2022 is the focus on multifunctional. It's all about creating multifunctional spaces and using multifunctional furniture pieces and decor items.
Being stuck at home for a long time, people started realizing how to maximize the space in their homes and fully utilize every square inch of it.
When designing a multifunctional space, your goal should be to meet your needs and those of your family. Multifunctional spaces can still look gorgeous, but the point is not to sacrifice functionality for aesthetics.
Nowadays, people want to turn their homes into peaceful places where they can't wait to spend more time. To achieve this, you can, for instance, design a nook space for writers in your master bedroom or dedicate a corner of your living room for your home office.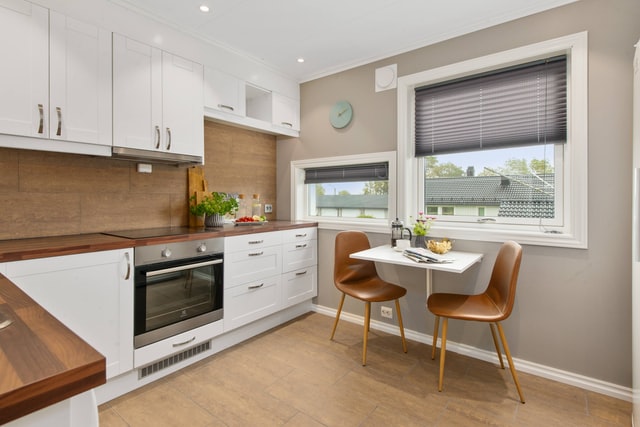 Interior design will be all about creating multifunctional spaces and furniture.
Photo by Rune Enstad from Unsplash
You should aim for your furniture and decorative elements to have more than one purpose, too. This is especially important if you live in a smaller home.
By investing in multifunctional furniture, you'll be able to create a functional space you can adapt to various living situations. For instance, if you have a sofa that turns into a bed your living room can easily be transformed into a guest bedroom whenever it's needed.
Final Thoughts
Interior design trends that will be huge in 2022 are all about making your living space eco-friendly and natural, making it feel like a proper home.
The upcoming year is bringing an important message: homes aren't photographs from magazines but real places that we should thrive in, and so we should make them as comfortable and functional as we need them to be.